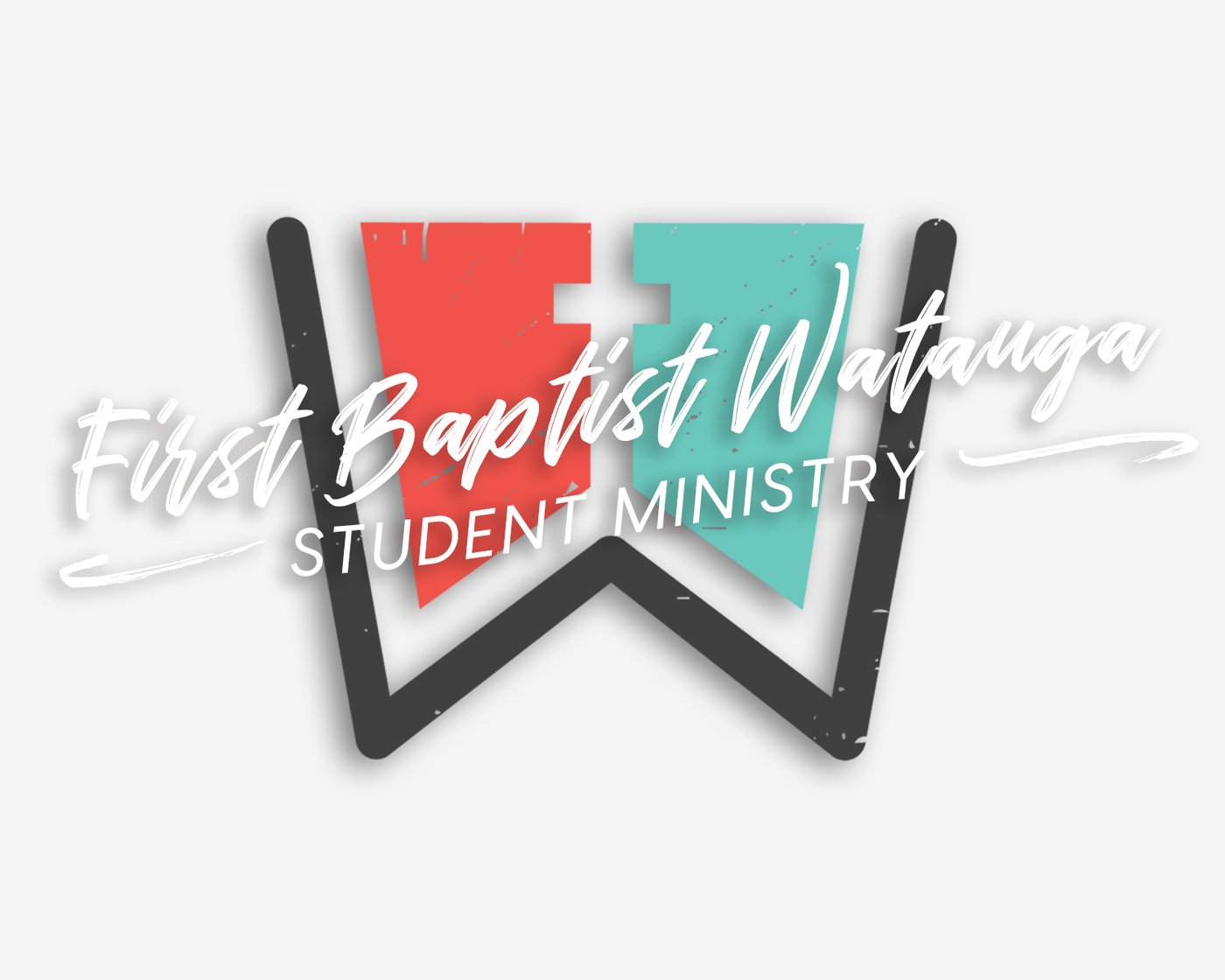 First Baptist Watauga Student Ministry exists to help students, 7th-12th grades, reach the next level in their spiritual walk, both in their relationships with one another and in their relationship with Jesus Christ.
We accomplish this through our Sunday morning growth groups, our Wednesday night Midweek worship services, camps, special events, fellowships, and service opportunities.
Sunday | Growth Groups
Growth Groups
Every Sunday morning at 9:30 a.m. we start out upstairs as one large group. Then we split out into our individual growth groups.
7th-10th Guys Led by Steven Roberts
7th-10th Girls Led by Sharon Ownsbey
11th-12th Co-Ed Led by Pastor Nathan
Wednesday Nights | Midweek
Our game room opens at 6:00 p.m. Students can play pool, foosball, darts, checkers, or some classic Nintendo games. Before worship starts we pack snack packs for backpacks, a ministry serving local Watauga elementary students. Then our student praise band leads worship and Pastor Nathan teaches God's Word. Students are dismissed at 8:00 p.m.
Disciple Now
Disciple Now is a weekend long event beginning on Friday night and ending on Sunday morning. Students participate in 4 worship services at the church and 4 small group sessions in host homes, where they also spend Friday and Saturday nights. On Saturday afternoon, students get to fellowship and build relationships through a fun event. Cost is $50 per student.
Check out the video below from Disciple Now 2021.
Summer Camp
Every summer our student ministry participates in a one week long camp. Currently we attend Mt. Lebanon in Cedar Hill, TX. This is a great time of relationship building with both Christ and with friends. This year camp will be July 25th-30th. The cost of camp is $265 per camper. If you are in need of financial assistance for your child to attend camp, please click the button below to apply for a scholarship.
Mission Trips
For 3 summers our student ministry partnered with World Changers for our summer mission trip. In 2017 we worked in Little Rock, AR. In 2018 &2019 we worked in Houston, TX following the events of Hurricane Harvey. In 2020 we had to cancel our mission trip due to the Covid-19. We are making plans for a local mission effort in 2021.
Free Period | Podcast
Free Period is a podcast for students! It is Pastor Nathan's desire to connect with and engage students outside of the Sunday morning and Wednesday night box. This podcast provides that opportunity. You can listen to the podcast on Apple and Spotify or you can watch it on Facebook and Youtube. Have a question you'd like Pastor Nathan to answer on an upcoming podcast? Email us, below.
Send Pastor Nathan a message!
Social